Many people don't have access or time to go to a gym and/or don't like to workout in that setting. Having a personal trainer meet with you at your home is a perfect remedy for those reasons. I have been training people at their homes for over 25 years. With this experience I will design a workout plan that fits within your current fitness level, progresses you towards your ultimate fitness goals and recommend exercise equipment that keeps your budget and fitness goals in mind. Whether your goal is to lose weight, get leaner, gain muscle, increase flexibility or all of the above I can can help you get there. In addition, each client will be invited to have access to my personal App where we can track progress, log and store workouts and message.
I also have extensive experience working with physical therapists and can help people that are in post-rehabilitation from an injury or strengthening before a scheduled surgery. Many of my clients are also very active in sports such as tennis, golf, swimming, running, triathlons, as well as high school, college and professional athletes. I currently work with clients in Hillsborough, San Mateo, Belmont, San Carlos, Redwood City, Menlo Park, Palo Alto, Atherton, Portola Valley, Woodside and Los Altos.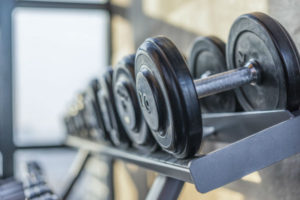 Fee: $140.00 per one hour session.
Additional fee for longer distances traveled.
No matter what your fitness goals are, I am confident that we will find a  safe, effective and fun way to attain them. Please contact me today to take your fitness to the next level!