Nutrition Coaching​​
If you would like to learn the habits around improving the way you look, feel, and make nutrition choices, then working with me is for you. My nutritional service, powered by PN's ProCoach, is a 12 month, coach supported program that will teach you the habits needed to make life-long changes to your health. There is no magic with this program, just tried and true, good nutritional advice that you will learn how to put into practice each and every day.
This system is not a 100% or nothing program. You will see how eating correctly most of the time is good enough. Expecting yourself to be at 100% all of the time is exhausting and doesn't allow for any adjustments to life curve balls. Learn practical strategies that can be applied to most of life's situations.
There isn't a fixed "diet plan." This nutrition system works on building healthy eating habits based around a set of guidelines and suggestions. The guidelines and suggestions come in the form of daily lessons that you will read and/or listen to. You will also learn a new nutritional habit every two weeks. The habits will build one onto the other and have daily check-ins to see if you applied them. What you come out with at the end of the 12 month program is a new outlook, new habits and life-changing knowledge on how you approach nutrition.
If you have any questions about my nutritional services or any of the other services I provide, please don't hesitate to contact me. We will take as much time as necessary to make sure that you have your questions addressed.
Combining Services
Many of my in-person and online personal training clients also participate in my online nutritional service powered by PN's ProCoach.
The combination of personal training and nutrition coaching can accelerate progress towards your ultimate fitness goals and is a well-rounded approach to overall health and wellness.
Please contact me to discuss how combining services works and about pricing. You can learn more about personal training services by clicking on the fitness tab above.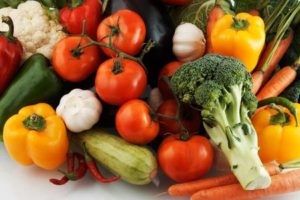 Learn and practice the habits around making healthy nutrition choices.
Powered by:


The cost of the program is $100.00 per month or $995.00 per year, if paid in full.
You will receive full access to my nutritional services powered by PN's ProCoach, my coaching via the platform or phone call if needed. I will help you navigate this journey for the entire year, every step of the way.