My specialty is in-home private and small group (2-3 people) training and currently work with clients in Hillsborough, San Mateo, Belmont, San Carlos, Redwood City, Menlo Park, Palo Alto, Atherton, Portola Valley, Woodside and Los Altos. Whether your goal is to lose weight, get leaner, or gain muscle, we can customize a fitness plan that will allow us to work toward your health and wellness goals. I also work with people that are in post-rehabilitation from an injury or strengthening before a scheduled surgery. Many of my clients are very active in sports such as tennis, golf, swimming, running, triathlons, as well as high school, college and professional athletes.
No matter what your fitness goals are, I am confident that we will find a way to safely and effectively attain them.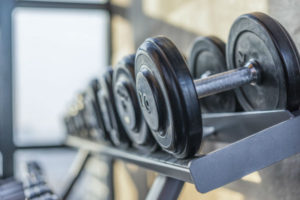 Fee: $125.00 per hour for single appointments.
I offer different pricing for clients that would like to schedule ongoing weekly sessions; please contact me for details.
Additional fee for longer distances traveled.
Combining Services
Many of my in-person and online personal training clients also participate in my online nutritional service: powered by PN's ProCoach.
The combination of personal training and nutrition coaching can accelerate progress towards your ultimate fitness goals and is a well-rounded approach to overall health and wellness.
You can learn more about nutritional services by visiting the Nutrition page.